GPS Logistic PRO is a reliable and stable telemetry station. It was developed to help implementing even the craziest projects. GLP means the ability of integration with various systems, wireless enabled accessories and extensive technical support – check it for yourself.
GNSS AND COMMUNICATION MODULES
The device is fitted with modern GNSS (GPS, GLONASS) and GSM modules. GLP is being constantly developed and improved – we test various options and look for the best solution. We give you an opportunity to upgrade old equipment to 3G in the face of closing the 2G networks, and we have already started the work on a LTE solution.
BUILT-IN OR EXTERNAL ANTENNAS
A standard version of GLP telemetry station has external GPS and internall GSM antennas, but optionally they can be both built-in or externall. We want our device to be able to be used in various scenarios, and this is why we want it to be as flexible as possible.
SAFE DATA FROM CAN BUS
GLP can safely listen to the control area network in a vehicle – this means the end of wire cutting. GLP supports J1939 standard for each type of vehicle. This gives you information about fuel consumption, engine speed, vehicle speed or idling. You do not have to worry about losing vehiclewarranty anymore.
Click here and enter your e-mail address, and we will send you details.
ACCELEROMETER
The integration of an accelerometer has significantly expanded the capabilities of GLP – now it is able to detect rapid acceleration, braking and sharp cornering.
Support for the J1939
GPS Logistic PRO can be directly connected to CAN bus. The device supports reading of J1939 data for most types of vehicles.
RUGGED ENCLOSURE
The use of a reinforced design with additional sealing made it possible for the device to (optionally) meet the IP67 standards – and thanks to that, you can mount it at any desired place.
Low energy consumption
The device wisely manages energy and consumes very little power. Thanks to secure connection to the battery, the device will notify you of reaching a critical state of charge (discharge alarm).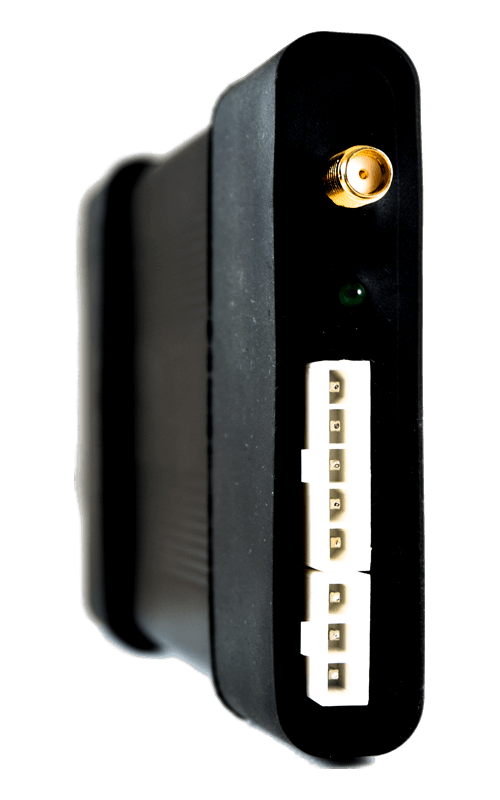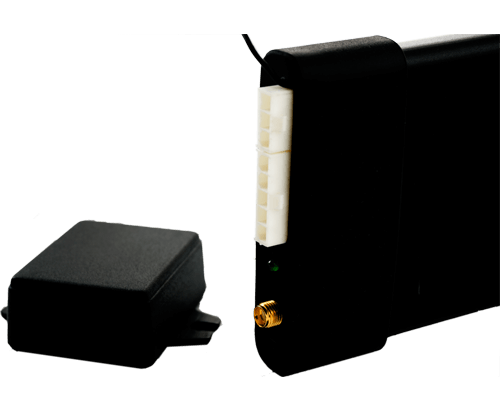 WIRELESS COMMUNICATIONS WITH ACCESSORIES
GPS Logistic PRO can be fitted with a wireless encrypted (AES) communication with accessories – thanks to that, a connection is possible with a communication terminal, the fuel probe, flow meter, driver identification and temperature sensor.
REAL ROUTE MAPPING
GPS Logistic PRO is fitted with a smart cornering analysis algorithm. Thanks to this support, the device registers every route with accurate mapping of turns. In addition, the transmitter will reduce the amount of data transferred on simple routes – all this to save the cost of GSM transmission.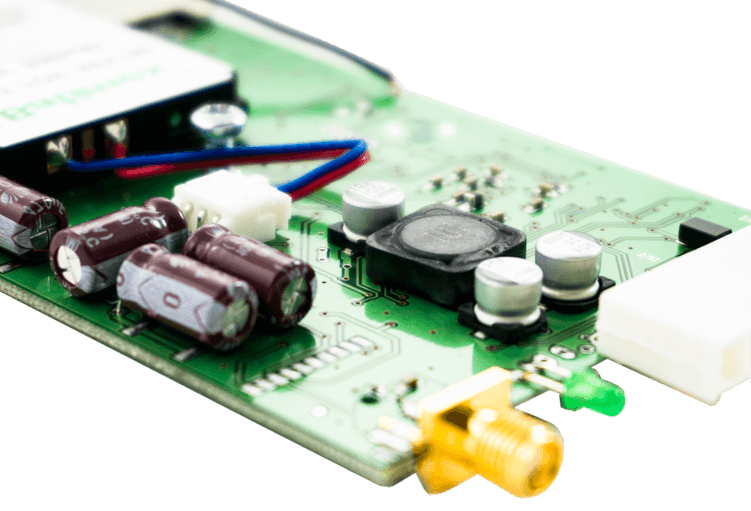 GPS Module
50 channels
Hot start < 1sec
Cold start < 27sec
Horizontal position accuracy < 2.5m (CEP, 50%)
Receiver sensitivity -161Bm
Built-in active antenna or external active antenna
GSM Module
Quad-band 850/900/1800/1900 Mhz
GPRS class 8 + 10
The transmitter power: – 2W @ 850/900 Mhz – 1W @ 1800/1900MHZ
Built-in omnidirectional antenna or external antenna
Environmental conditions
Operating temperature –20°C to 55°C
Storage temperature –40°C to 60°C
Operating humidity up to 95% (non-condensing)
Enclosure protection rating IP54
Increased Impact resistance
High resistance to vibration
GSM 3G Module
Dual-Band UMTS/HSDPA 850/1900MHz or UMTS/HSDPA 900/2100MHz
Quad-band 850/900/1800/1900 Mhz
GPRS and EDGE class 12
The transmitter power:

0.25W @ UMTS 850/900/1900/2100 Mhz
2W @ GSM 850/GSM900 Mhz
1W @ DSC 1800/PCS1800 Mhz

External antenna
Power consumption
Sleep mode – 7.3mA @ 12V, 3mA @ battery
Normal mode – 70mA @ 12V, 90mA @ battery
Sending data – 250mA @ 12V, 350mA @ battery
MAX (Battery charging) – 350mA @ 12 V
Interface
Power supply 9 – 35 V
3 Analog inputs, 0 – 36V, 12bit, 1600Hz, averaging of 1024 samples*
4 Digital inputs, shared with analog, CAN-H, CAN-L**
2 Digital output, open collector, max 2A**
1 OneWire
1 Pulse input, tested up to 20kH, shared with CAN-H
CAN bus connector (CAN-H, CAN-L), shared with digital inputs
5V output for SafeCan or OneWire devices
Encrypted wireless connection on 869.525Mhz
Antenna connectors SMA female outer shell, inner pin